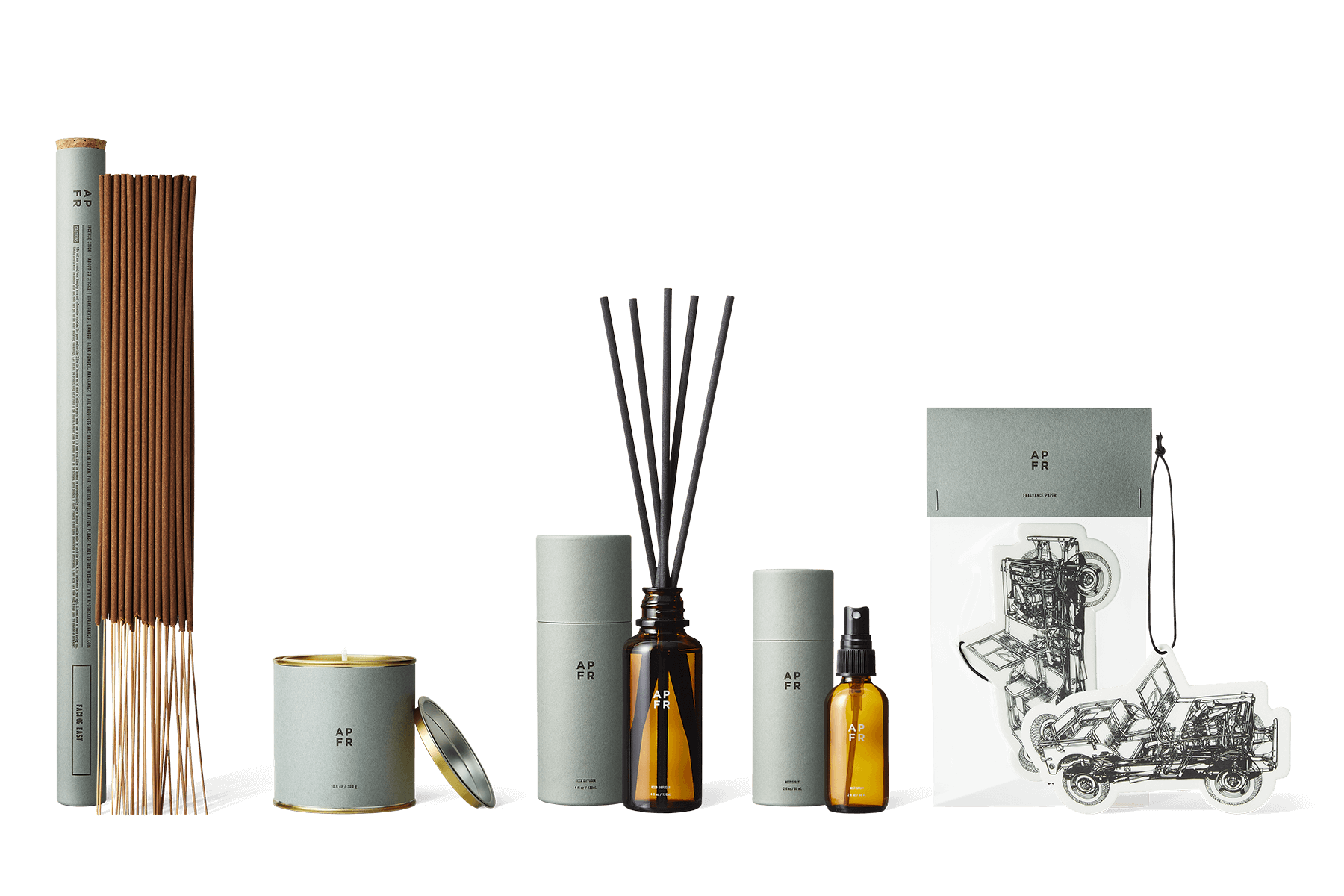 Anjir

A unique, unisex scent from the Near East evoking the soul of the fig; Anjir itself is Middle Persian for fig.

Family

Oriental

Accord

Oriental Fruity

Notes

Dried Fig, Anise, Jasmine, Fig Leaf, Sandalwood, Musk.

Avenue

A spicy scent envisioning a high-powered man about town.

Family

Wood

Accord

Woody Aromatic

Notes

Violet, Ginger, Mandarin, Basil, Peppermint, Nutmeg, Incense, Cedarwood, Amber, Musk, Suede.

Facing East

This luscious blend of fresh citrus and mango with juniper, sage, and other herbs conjures up the image of a morning in the Far East.

Family

Citrus

Accord

Citrus Aromatic

Notes

Mango, Grapefruit, Lemon, Pink Pepper, Sage, Juniper Berry, Musk, Cedarwood.
Apotheke Fragrance's APFR lineup is the "universal prescription for the urban dweller," featuring three unique scents. These scents come in sleek, minimal packaging, an uncharacteristically bold choice for a fragrance brands and inspired by military supply design. Unlike the brand's wealth of more than sixty woody, floral, and other scents, this line is a specialized set of three earthy delights that maintain the unique olfactory stylings of the brand but evoke the image of the urban dweller in their design. This special prescription embodies the heart of the apotheke, the German word for "pharmacy."